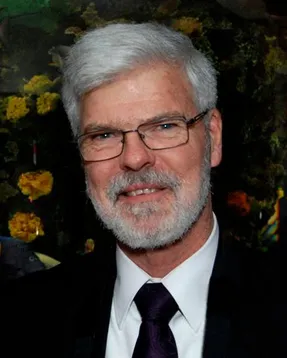 Dr. McCarthy grew up in Rexdale, moving here with his parents in 1952. He attended St. Benedict's and St. Stephen's Schools, Thistletown Collegiate and the University of Toronto at Erindale before graduating from the Canadian Memorial Chiropractic College in 1976. He entered practice with his father, the late Dr. Joe McCarthy, in July 1976 and moved his practice to Etobicoke 1987.
His primary method of treatment is manual manipulation (spinal adjustments). Cases accepted include Motor Vehicle Accidents and Private patients, he also has some expertise in athletic injury management. He received a certification in Animal Chiropractic in 2006, but recently stopped seeing animals in his office.
He is married to Pat, a Relaxation Instructor, Childbirth Educator and Canine Instructor. He has two sons. Dan is a Jazz Musician in Toronto, and Steve is a certified arborist, managing the Davey Tree branch in Vancouver. Pat and Larry currently live in Rexdale with their Labrador Retriever, Cira.
Dr. McCarthy is a member of:
College of Chiropractors of Ontario (CCO).
Canadian Chiropractic Association (CCA)
Ontario Chiropractic Association (OCA)
Canadian Chiropractic Protective Association (CCPA)
York Peel Chiropractic Society
Professional Portfolio
Past member of the College of Chiropractors Advertising Committee
Past member of the OCA Board of Directors
Past member of CMCC Board of Governors
Served on numerous committees for the CCA, OCA & CCO
Past inspector for the CCO's X-ray Peer Review Committee
Past Government appointed inspector for the Chiropractic Review Committee